What's a good Tractor Post Hole Digger
So what makes a good tractor post hole digger? As the name suggests a tractor post hole digger is just that, a post hole digger. While all post hole diggers may dig holes there are a number of differences in them that can make a tractor post hole digger a great tool or nothing more than a pain in the a$$.
Hoop Positioning
Let's start off with the tubular hoop at the bottom of the boom near the tractor hitch. This hoop is used to help stabilize and lift the auger out of the ground. If you search the internet, you'll find a lot of these hoops designed under the boom shaft however this can lead to problems down the road. It's strongly recommended to find a digger where the tubular hoop is on the top of the boom which will ultimately give you more lift without the need to worry about bending the boom.
Adjustable Boom Stick
While it may not always be needed, having an adjustable boom stick can be very convenient and trust me if end up with a tractor post hole digger without an adjustable boom then you'll surely be needing one.
Metal Gear Box Housing
Another part that is normally skimped on is the gear box housing. A lot of manufactures use plastic case housings which over time crack and end up breaking off. This leaves the gear box open and subjected to weather, dust, dirt and foreign objects and shortens the life span of the gear box. Metal housing may rust on you but will last and protect the gear box for a greater period of time.
How to Select the Right Side Post Hole Digger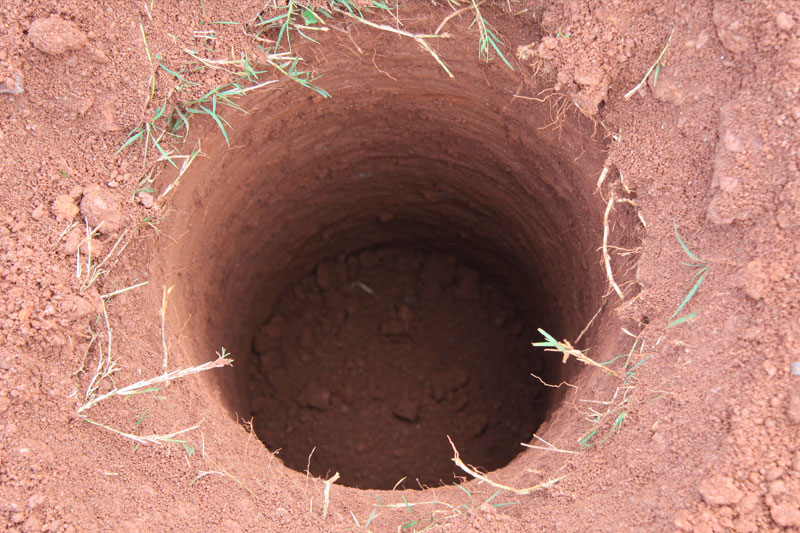 When selecting a tractor post hole digger, it's very important to get the post hole digger for the job as every job can be different. There are a number of factors weight in on selecting the right post hole digger for the job. First thing you want to consider is how big a hole will you need so you can select an auger or at least have an idea of how big a digger you will need. The size of your tractor is also very important so that you can match the digger with the HP of your tractor and the auger with the digger. To ensure you get the right equipment it's always best to speak with a professional first before you make a purchase. This will save you a lot of time and money.
Below are a few Tractor Post Hole Diggers for Sale along with a video below them. Check them out to get a better understanding.
---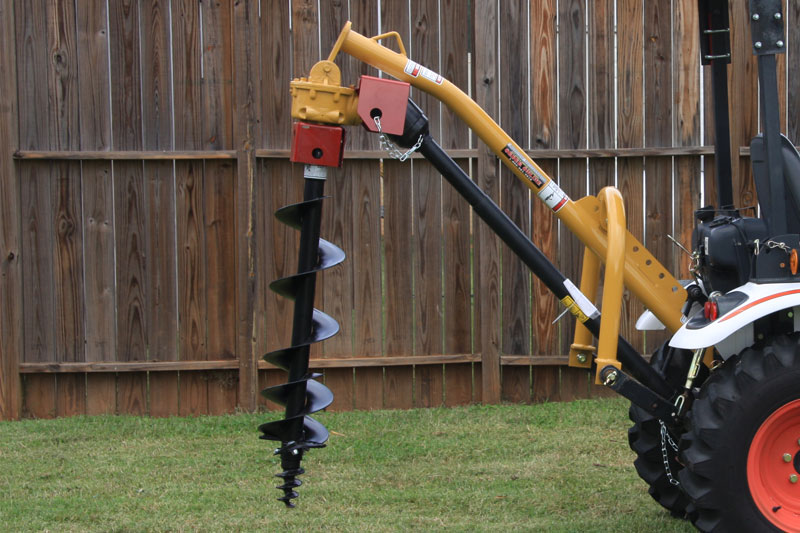 Features:
Rated up to 44 HP
4 Position Boom
Shielded Class 4 PTO Shaft
All auger bits are 48" long except for the 4" auger bit
---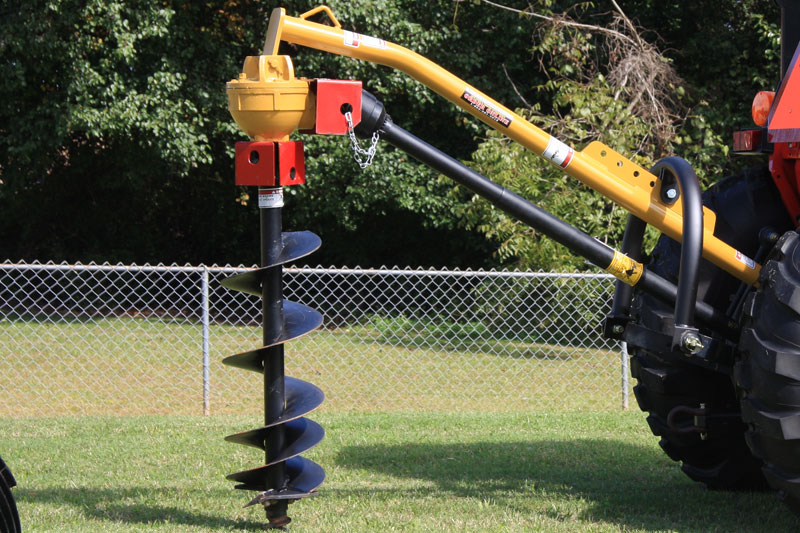 Features:
Made for the full size and larger compact tractors
Heavy duty 57 HP gearbox
Augers are available in 6", 9", 12", and 18" diameter sizes
Gear box is pre-filled with Gear Oil
---
Features:
7500 Tractor Post Hole Digger
Schedule 80 tubing
Boom is 3" inside diameter schedule 40 steel tubing
Augers are available in 6", 9", 12", and 18" diameter sizes
---
Tractor Tiller Videos
Check out this video about tractor post hole digger. In this tractor post hole digger video Ted explains the differences between different types of post diggers along with safty tips and how to use a tractor post hole digger.
If you are interested in buying a Tractor Post Hole Digger check out this great online selection of Tractor Post Hold Diggers over at
Everything Attachments